Ai is changing businesses.
Introducing
AI Consulting Services
Duration: 4 Weeks | Sessions: 2 per week | Session Duration: 1 Hour
Are you ready to unlock the true potential of your marketing strategy? 
Our AI Consulting Service provides a comprehensive suite of solutions for businesses looking to leverage artificial intelligence to enhance operational efficiency and drive innovation. With a focus on operational AI, our service is designed to help organizations utilize AI technologies to streamline their operations, optimize their resources, and make data-driven decisions.
The consulting service is structured as an 8-session program, delivered over four weeks with two meetings per week. Each session is carefully planned to cover different aspects of operational AI and its application in your business.
Overview:
In this 8-session consultation service, our team of seasoned experts will work closely with you to develop a customized marketing strategy that aligns with your unique business goals. 
Through virtual sessions held twice a week, each lasting one hour, we will delve into the world of AI tools, equipping you with the knowledge needed to maximize your marketing ROI.
What to Expect:
Session 1: Understanding Your Business and Identifying Opportunities
Our first meeting will be focused on understanding your business operations, challenges, and objectives. We will identify areas where AI can potentially add value and improve efficiency.
Session 2: Introduction to Operational AI
In this session, we will provide an overview of operational AI, its capabilities, and how it can be integrated into your business processes.
Session 3: Detailed Assessment and Strategy Development
We will conduct a detailed assessment of your operational processes and develop a customized AI strategy that aligns with your business goals.
Session 4: AI Implementation Plan
Based on the AI strategy developed, we will craft an implementation plan that outlines the steps needed to integrate AI into your operations.
Session 5: Operational AI Training
We will focus on equipping your team with the skills needed to effectively work with the AI systems implemented. 
Session 6: AI Maintenance Strategy
We'll lay out a detailed plan for ongoing support and maintenance of your AI systems and discuss the process for requesting further consulting or technical support from our team.
Session 7: Review and Refinement
We will review the AI strategy and implementation plan, refining as necessary based on your feedback and any new insights.
Session 8: Operational Support Plan
In our final session, we will provide training on how to use and maintain the implemented AI system. and discuss ongoing support and future enhancements.
What's Included:
In-depth analysis of your current marketing efforts and target audience to develop a customized strategy.
Guidance and implementation support in integrating artificial intelligence into your marketing practices.
Proven techniques for A/B testing and continuous campaign optimization.
Interactive virtual sessions where you can interact with our experts, ask questions, and gain valuable insights.
Ongoing support and guidance via email throughout the four-week consultation period.
Customized recommendations tailored to your business goals and industry.
By the end of the four-week consultation service, you will have gained the knowledge, skills, and confidence to implement an AI-driven marketing strategy to achieve your business objectives.
Don't miss out on this transformative opportunity to propel your marketing efforts to new heights. Enroll in our AI Consulting Service today and embark on a journey toward marketing excellence.
Get Started Today
Leverage AI For Your Business. Let us show you how.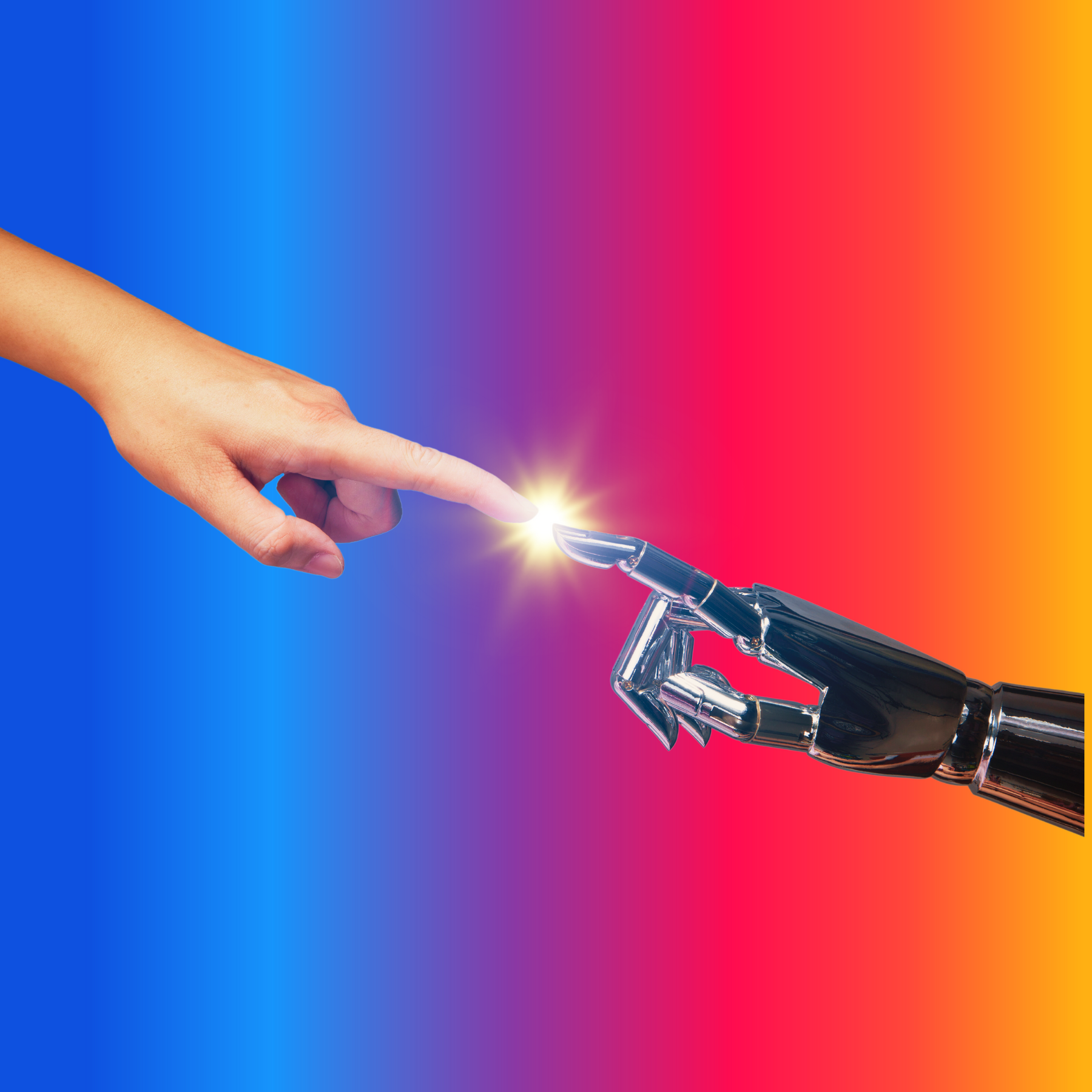 Duration: 4 Weeks | Sessions: 2 per week | Session Duration: 1 Hour